SEE ALSO --> |
Client Testimonials
|
Catalogue of our services
|
Welcome to our official corporate marketing page.
We run PowerStocks Research, which is predominantly focused on the South African equity markets since 2008. We also run
RecessionAlert.com
which serves over 200 financial advisors, brokerage firms and private investors in the United States.
All files below are zipped. They are copyrighted and permission to reprint any content or charts needs to be obtained from us first.
1.CORPORATE OVERVIEW PRESENTATION

This is a 3Mb Zipped PowerPoint presentation used to raise funds with VC partners and introduce us to corporate clients.
2. NATIONWIDE TRAINING AND SEMINARS

Click
here
to see this years' scheduled dates per city.
3.BIOS (more coming soon)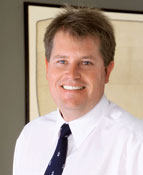 Dwaine Van Vuuren - BSc. (Hons)
Dwaine is a full-time trader and a gifted numbers man and his IT prowess combined with his keen research and analytical ability has helped grow PowerStocks Research into a company you simply cannot trade without. His insights into market movements and investing strategy will simply have you hanging on his every word. A gifted educator, he'll soon have you trading with confidence and discipline.
Dwaine founded PowerStocks research and is 49 and married for 20 years with two teenage children at university. He resides in Cape Town and enjoys sailing, rugby and playing around on the stock market (a lot).